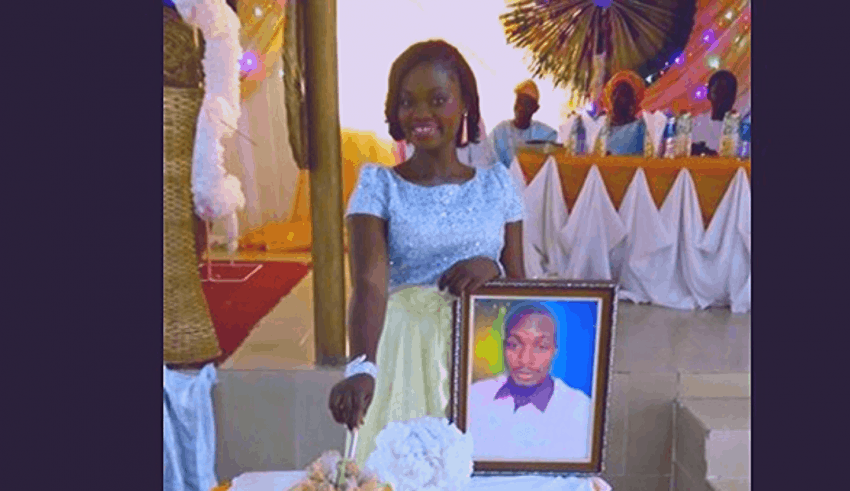 The lady whose wedding pictures went viral days ago after she got married to a man in a portrait has put popular Blogger, Linda Ikeji on blast for putting her in a bad light on a blog.
The woman who remains unnamed got married without her husband in sight except for a picture of him which she posed with.
She took to her facebppk page and expresed her views on why people cant choose to mind their business, going on to say whatever she did with her personal life is nobody's business.
Reports now have it that the 'Portrait bride' as she is being dubbed has gone on to South Africa to meet her husband (the guy in the portrait)
See her posts below.