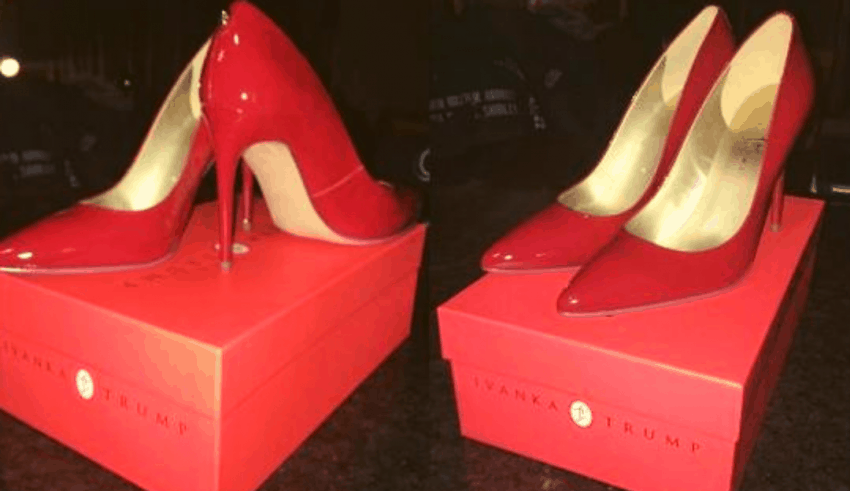 American based Nigerian writer Luvvie Ajayi set her cute pair of Ivanka Trump shoes on fire and posted the video on her Facebook.
The I'm Judging You author made this announcement on her Instagram yesterday in a post where she shared the before and after photos of the mayhem wrecked on the expensive pair.
"I was purging my closet and I found a pair of Ivanka Trump pumps I've never worn and never will. Just got on Facebook live and burned them to a crisp," she said. "That was cathartic AF."
On her Facebook she added, "Was purging my closet and came across Ivanka Trump shoes I've never worn and forgot I even owned. Can't wear them now. THEY MUST BURN."
In September 2016, Luvvie's work of non fiction, which has an awesome blurb from TV goddess Shonda Rhimes, made the New York Times bestselling list. In December, five years after she tweeted her dream of meeting and bonding with Oprah Winfrey, the dream came true.
I was purging my closet and I found a pair of Ivanka Trump pumps I've never worn and never will. Just got on Facebook live and burned them to a crisp. You can watch on my FB fan page http://FB.com/awesomelyluvvie. That was cathartic AF.

A photo posted by Awesomely Luvvie (@luvvie) on Jan 19, 2017 at 9:00pm PST