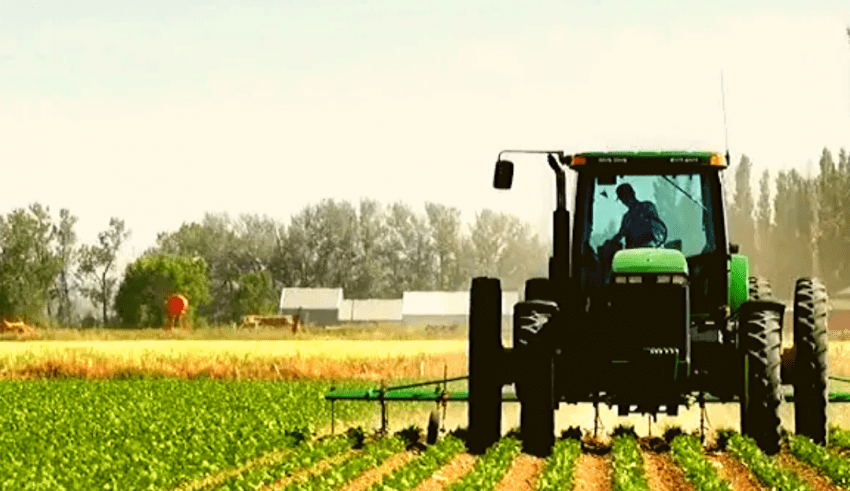 Afoma Adigwe younger sister of popular Nuel Ojei of Nuei Ojei holdings  a trained actress and a former cloth designer is the founder of Uplifting Women Through Farming (UWTF) and Uplifting Youth Through Agriculture (UYOTA).
She spoke in this interview on her agric project.
You have been in this campaign for agriculture for over a decade.
In 2005, I tried to woo Nigerians in Diaspora to come and invest in agriculture and I led my team to meet former President Olusegun Obasanjo at the villa. He lauded our initiative then and even went ahead to set up a presidential committee that was led by Mrs Modupe Adelaja, then DG of SMEDAN, but it didn't see the light of the day. I foresaw many years back that agriculture is the only alternative to oil and gas. It is quite unfortunate that the planned Agric investment tour to some selected countries overseas didn't see the light of the day because my youths and women were all ready to embark on this agric revolution years back. I sacrificed a lot then as I kept travelling from Delta to Abuja and overseas just to ensure that we get things right. I am so happy with this present government because what I have initiated then is what they are embarking on by trying to bring in foreign investors and Nigerians in Diaspora to invest in agriculture.
Do you still intend to revisit the project?
Off course this is the right time as we don't have any other alternative but agriculture, as the NGO is already on the top gear planning the same tour to selected countries to woo Nigerians in Diaspora to come and invest and uplift our youths through agriculture in Nigeria. I think this government needs to be commended for this laudable initiative of The Green Alternative been lunch by the Vice President. I wish this government is sincere in giving agriculture the attention it deserves. It is high time individuals come into agriculture because you can never get it wrong with agriculture. We have been on this project of promoting and encouraging women and youths to embrace agriculture for close to two decades and I can tell you as someone who has been consistently promoting this cause that we still need lots of enlightenment and sensitization on the importance of agriculture as an alternative to oil. We are begging Federal Government to please encourage government at all levels to create a special place for agriculture and make it attractive as much as possible to our women and youths.
Also as far back as 2008, I have always voiced out to our Royal Fathers because agriculture without our Royal fathers cannot be a success, therefore the Federal Government should be able to come up with a synergy in collaboration with the Royal Fathers as we all have a Royal Head in our Various community at the grass Root.
Can you brief us more about your Agric Talk show?
I have always had passion for agriculture and I thank God this is another ample opportunity to display my genuine passion for Agriculture. This Agric talk show is an interactive television talk show series that is designed to enlighten the viewers and participants on the trendy system of operations in Agriculture. This talkshow is further continuation of UWTF's vision which came into existence a decade ago. We want to showcase the many opportunities and prospects in Agriculture. Agric has gone beyond cutlass and hoe, we want to showcase to the world that agriculture is the next goldmine in Nigeria.
Can you identify some problems militating against agriculture and how can it be address?
Among other problems facing farming in the country, includes: land tenure system, land grabbing, official documentation of land or Certificate of Occupancy, high prices of fuel, poor infrastructure and lack of credit facilities. But I believe with increased private and public investments in agriculture, positive government policies, use of modern technologies, knowledge and capacity building, the nation can avert any food crisis. The Federal Government should  introduces women agricultural and rural development projects in the 774 local governments because if this is well implemented, it will result in rural youth and women's employment and empowerment. If the Federal Government can boost at least 10,000 farmers each in the country's 774 local governments with land, finance and technology every year, there will be substantial food for local consumption and for export.
 What has kept you going in the agric project?
It is passion and God. I will also commend those who believe in me and in this project.  My husband is my number one fan and supporter, of note is General Ibrahim Babangida; he personally placed a call across to my husband commending him for encouraging me and IBB really lauded this initiative. Though my siblings including my brother Dr.  Nuel Ojei don't really buy into this initially, elder statesman Alhaji Mataima Sule is also a motivator in this cause. I won't blame my brother for not aligning with me initially because he personally sponsored my training at London Film School, upon returning to Nigeria, he expected me to pursue a career in acting but I followed my passion in agriculture and I am not regretting it. For my consistency and passion, my brother now has reckon with me. I  am still in this because I know beyond reasonable doubt that agriculture is the only alternative to oil and gas. We all need to go back to our root