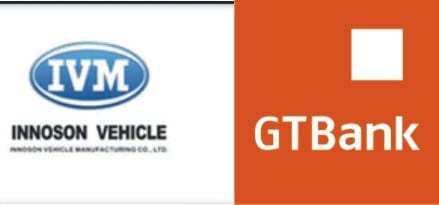 Nigeria's first indigenous automobile manufacturer, Innoson Motors Nigeria Limited is asking for N30 billion in damages in a suit against Guarantee Trust Bank (GTB) following an ex parte order of Mareva Injunction obtained by the bank, freezing Innoson's accounts in all the banks in Nigeria.
A legal battle had started between Innoson and GTB when the company challenged the action of Nigerian Customs Service for auctioning its goods.
In a Garnishee Order Absolute, the court had ordered GTB to pay Innoson N2,048,737,443.67 from Customs account. But the bank appealed the judgement. However, the Court of Appeal in Appeal no. CA/1/258/2011 affirmed the judgement of the Federal High Court and ordered GTB to pay the debt of N2,048,737,443.67 to Innoson.
GTB went further, taking its appeal to the Supreme Court.
In another suit, Innoson dragged GTB before an Awka High Court for imposing excess and unlawful charges on the company's account with the bank amounting to N559 million. The trial court gave a N4.7 billion judgment in favour of Innoson.
GTB appealed the judgement before the Court of Appeal, Enugu Division, but the court also upheld the judgement and ordered GTB to pay Innoson as directed by the High Court. GTB has also in this case, appealed to the Supreme Court.
However, on June 10, Justice Saliu Saidu of the Federal High Court, Lagos, in a considered ruling set aside the ex parte order of September 1, 2014 and the writ of summons as well.