By FEMI SALAWU
Until that tension soaked moment when his name popped out of the envelope that kept the secret identity of the winner of the season 8 of the MTN Project Fame, not much was known about him.
So who exactly is Jeff Akoh; the amazing talent who has captured the heart of millions of viewers in Nigeria and West Africa? ExpressNG tries to answer that question for our readers. Please enjoy…
* At 18 years-old, Jeffrey Akoh is the youngest winner of the competition.
*He consistently wowed the judges and the audience in each of his performances.
*Jeff is a Sound Engineering graduate from the SAE Institute, Cape Town.
*He contested as a duo with brother, Fred Akoh in 2010 at age 13 on Glo Naija Sings where he made top 10.
*He grew up listening to his siblings sonorous voice and began his musical journey at age five.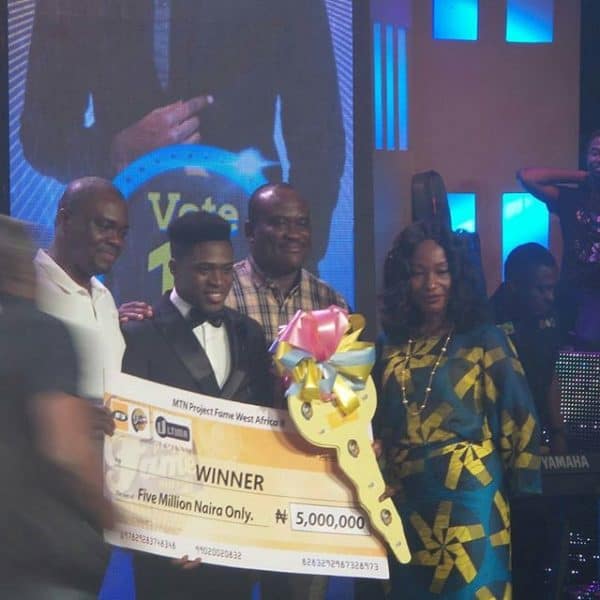 *Jeff is has two siblings, a brother and sister who are musically inclined.
*He has been a chorister with several Abuja-based churches including Dunamis Christian Centre, Abuja.
*He made it into the Project Fame Academy after auditions in Abuja, Federal Capital City of Nigeria where he resides with his immediate family.
*His musical influences are Chris Brown, Lawrence Flowers and Kim Burell.