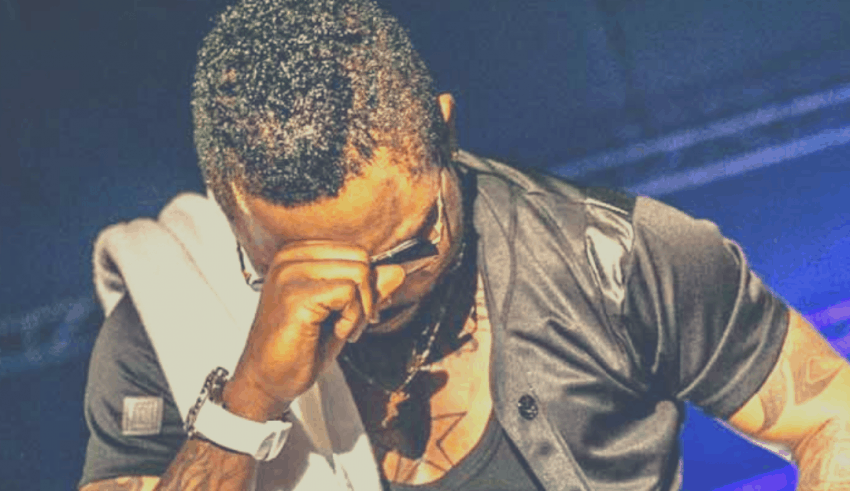 Oritsfemi is the latest music star on this list. The singer who attempted to defend a colleague at Quilox this weekend which led to an altercation.
Words on the street say Oritsefemi slapped a bouncer of the club with a glass cup before he got the hammer by the entire bouncers of the club.
Footage below showed how the singer was ushered out of the club after the fight.
Singer Oritse Femi Beaten up at Quilox, see how it happened!

A video posted by Naijanewsmag.com (@9janewsmag) on Nov 13, 2016 at 8:50pm PST
DAMMY KRANE
Singer Dammy Krane was handed beating of his life by his colleague Wizkid at Quilox this year.
Dammy Krane blasted Wizkid on social media days before the two were at the club at the same time. According to multiple reports, Wizkid threw something at Dammy Krane that led to a bloodshed. The two claim they are now on good terms
IKECHUKWU
Rapper Ikechukwu was beaten to pulp by a bouncer of Rehab Night Club in Lagos in 2010. The issue happened at the after party of the MAMA awards that year.
Ikechukwu was denied entry into the club after his friends Naeto C and Sinzu have been allowed into the after party. A bouncer refused to allow him in then a fight started.
Ikechukwu apologized for his behavior there. He wrote on Twitter then,
If u party at rehab pls don't talk to me. That club is dead to me. A bouncer put his hands on me for what ????? FUCK REHAB aNd all its fucking people

"I stOpped going to rehab cos not only does the club just suck as far as space is concerned but it always has one funny smell. Then I just can't stand the people running the club. Feel among dey vex them. If I no gree be ur friend no be by force na. Ah jo oo"

Just wanna apologize to my fans for bringing myself so low yesterday. This is not the kind of character I portray or expect anyone else to. People will always test u. Show strength with restraint. God bless